Have you ever read a book and thought to yourself, "This would be a great movie! I would love to see a movie of this story"?
That is exactly how Austenland the movie got started for me. My good pal Shannon sent me her first adult novel (by which I mean not written for children; sometimes people misunderstand that description), and I loved it. It was funny and romantic and I could see it all so clearly. What a great movie it would be. Shannon and I talked about how much fun it would be to take a video camera to England and film it ourselves, possibly using sock puppets for actors. We agreed that we would do so in ten years.
And then the lovely Jerusha Hess called Shannon to talk about directing a screen adaptation of one of her novels, and one thing led to another. And so, as some of you already knew, I've spent the last many months working on a little indie film called Austenland, based on the novel by Shannon Hale
. It's really something to be intimately involved with a movie from the conception on through the filming and editing, and quite an education, too, with still more to learn as we get into post production now. Working with an author, rather than being the author, was a fun change. It helped that the author in question was my bestie.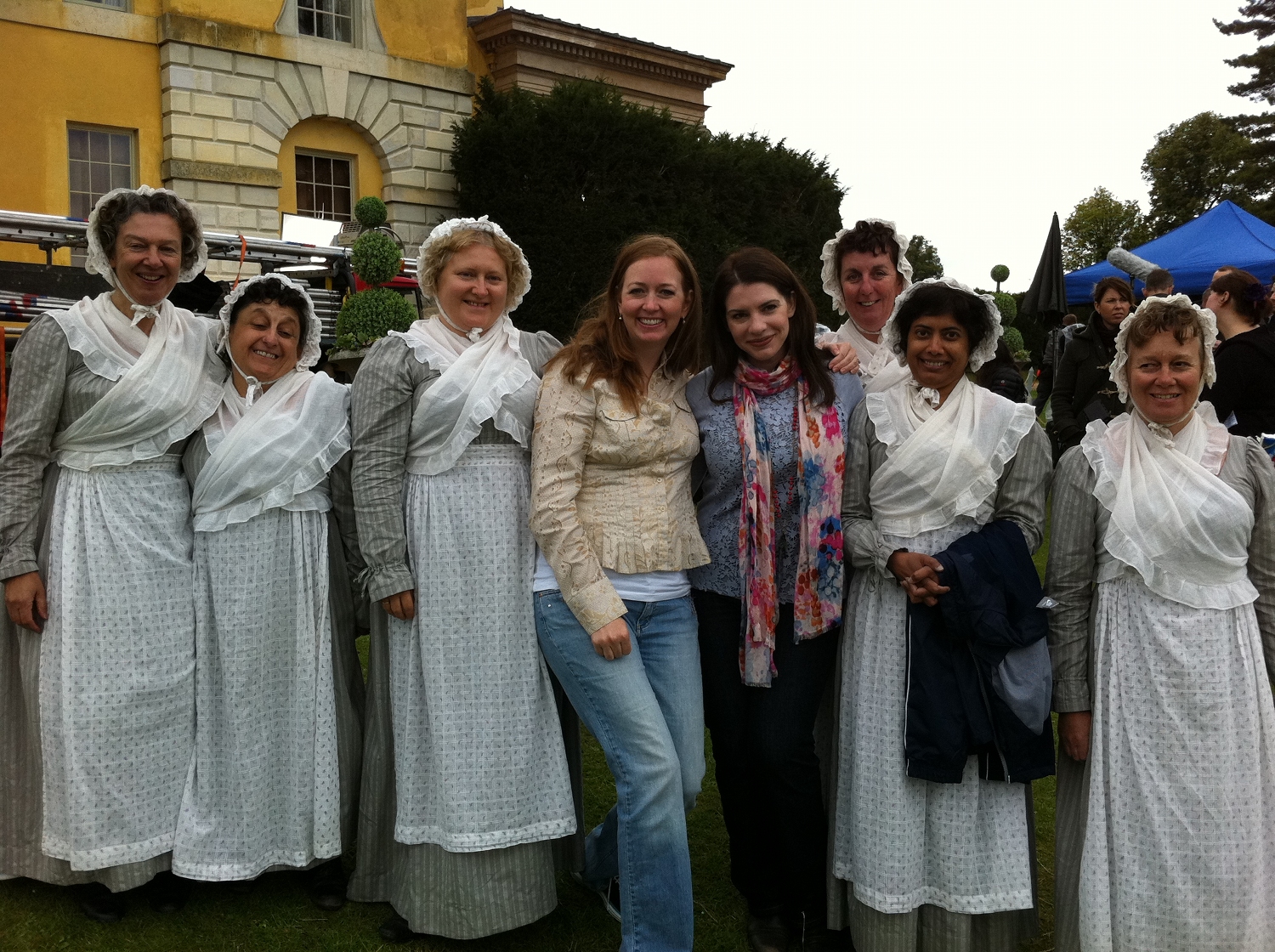 Shannon and I on the set of Austenland with some of our actors.
I have to say, while certainly dramas can be equally enjoyable as comedies in the viewing, comedies are so much more fun to film. Nothing makes a night shoot bearable like constantly laughing yourself into hysterics.
Our cast was unbelievably funny—I'm sure most of you are familiar with Jennifer Coolidge's superlative comedic talent, and if you've seen Flight of the Conchords then you are already a little bit in love with funny, funny Bret McKenzie. (Congrats on the well-deserved Oscar nomination, Bret! I've got all my fingers and toes crossed for "Man or Muppet"!) I was really behind the times—this was my first exposure to James Callis, Georgia King, and Ricky Whittle, who I truly love, because they make me laugh. A lot.
At the heart of all this hilarity is the heroine of our story, sweet, lovable Keri Russell—whom I've been devoted to ever since Waitress, well, no, it goes all the way back to Felicity, really—and dreamy JJ Field, our resident Mr. Darcy. To top it all off, Jane Seymour plays our gorgeously frosty hostess.
Yes, it's pretty hard not to enjoy all of that. And it didn't hurt that I got to live in the English countryside for a summer, looking at this sort of thing all day long: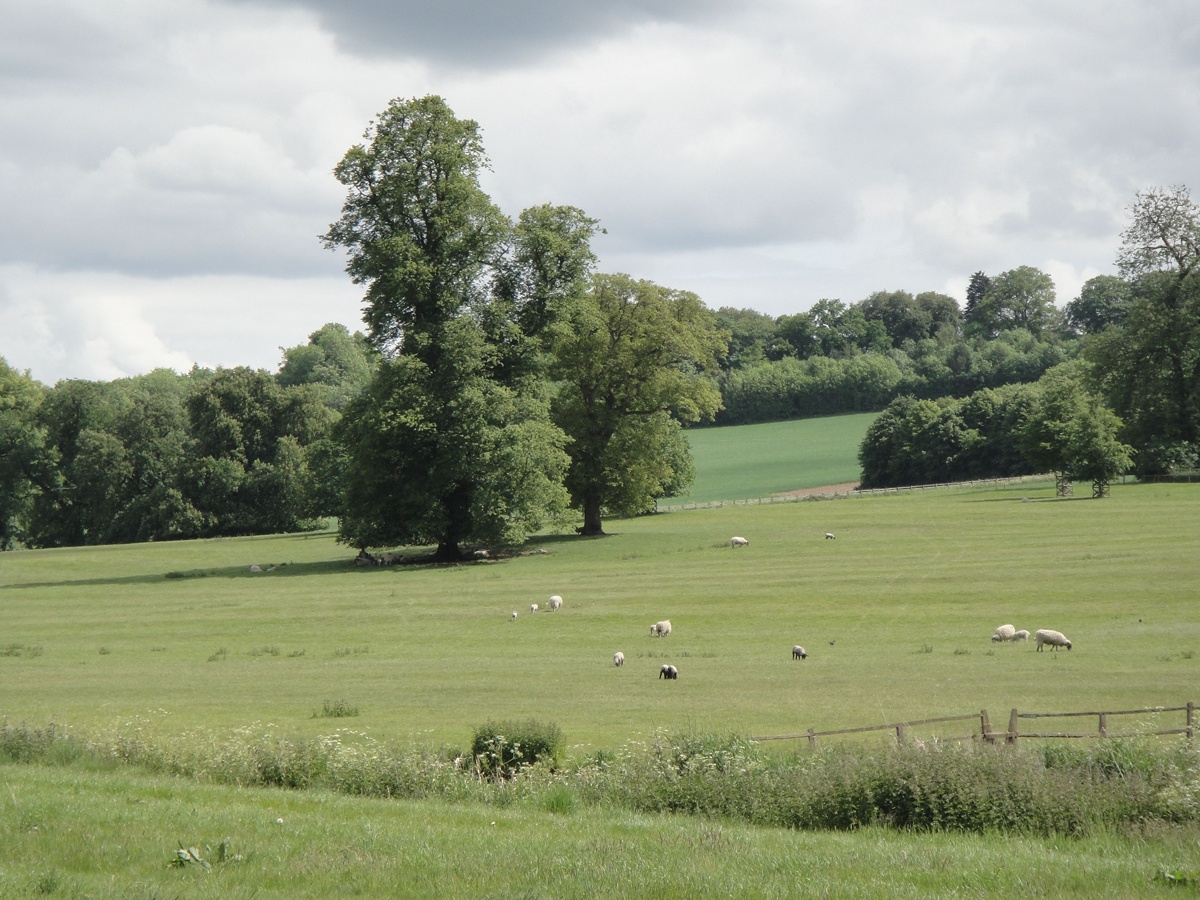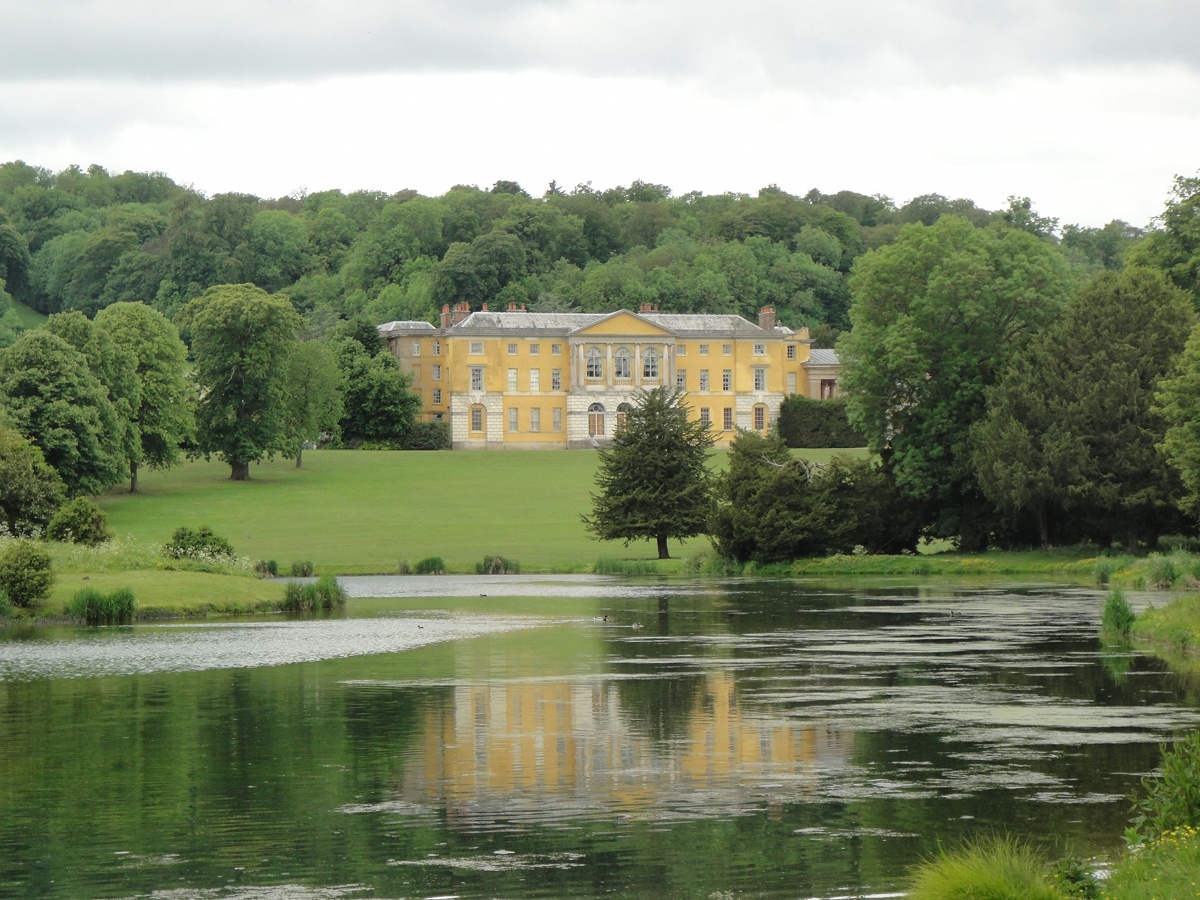 Stunning West Wycombe Manor, which doubled as our Pembroke Park.
One of the highlights of working on this particular movie was being part of Jerusha Hess's debut as a director. Jerusha is one half of the Napoleon Dynamite/Nacho Libre/Gentleman Broncos duo, which her husband Jared directed. She is brilliant and hilarious, and I think she brought both qualities to this mad fantasy world that I'm dying to visit in real life. That's the real bottom line here. I want an Austenland resort to exist. Bad. Can somebody get on that for me?
It's still going to be a while before Austenland makes its way toward theaters, but I will be sure to let you know when it gets close. In the meantime, here's a fun article from Screen Daily.