Producers of the The Host movie have released the first movie poster: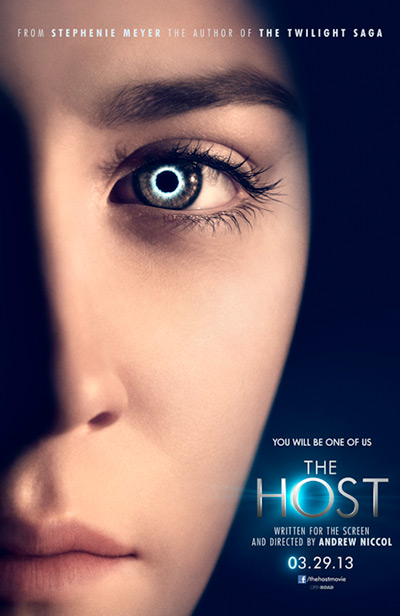 I had the amazing opportunity to visit the set of The Host this week. Stephenie invited me out to watch the movie being filmed. I had never been on a movie set, and it was a really cool experience. To me, the number of people and the amount of work that went into every take of every scene was staggering. But, all the hard work of every one involved seems to be paying off as the movie that has been filmed so far is of a very high quality. I am very excited about the movie coming out and can't wait until next March. Many of you that have been visiting Stephenie's site for the last few years know that The Host has always been my favorite of Stephenie's novels. It is very thrilling to see the movie being made. It was also a pleasure to be able to meet a couple of the stars of the film, Saoirse Ronan and Max Irons (who play Melanie/Wanda and Jared). They were very skilled and professional actors when the cameras were rolling, and then extremely nice and hilarious people in between takes.
Thanks Stephenie for a really cool vacation!
–Seth