Some of you might still be reading Midnight Sun (we know, it's long), but if you are on the hunt for something to fill the void, you should check out some of the amazing suggestions Stephenie mentioned during the book tour.
THE MURDERBOT DIARIES by Martha Wells
The series starts with All Systems Red and is followed by five more glorious books.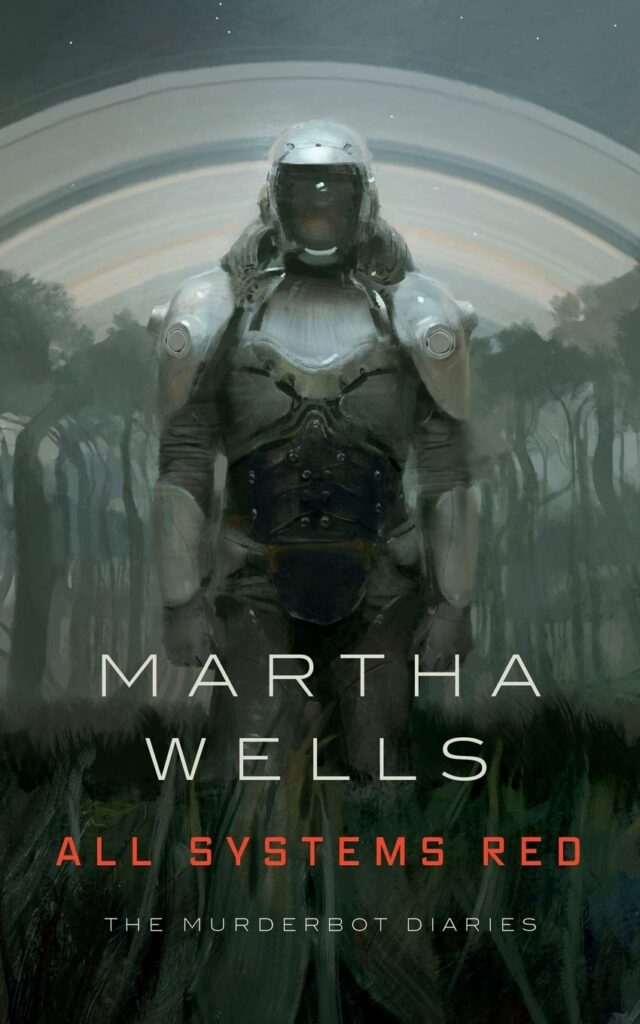 "As a heartless killing machine, I was a complete failure."

In a corporate-dominated spacefaring future, planetary missions must be approved and supplied by the Company. Exploratory teams are accompanied by Company-supplied security androids, for their own safety.

But in a society where contracts are awarded to the lowest bidder, safety isn't a primary concern.

On a distant planet, a team of scientists are conducting surface tests, shadowed by their Company-supplied 'droid — a self-aware SecUnit that has hacked its own governor module, and refers to itself (though never out loud) as "Murderbot." Scornful of humans, all it really wants is to be left alone long enough to figure out who it is.

But when a neighboring mission goes dark, it's up to the scientists and their Murderbot to get to the truth.
STRANGE THE DREAMER by Laini Taylor
The first in a series. Muse of Nightmares is next!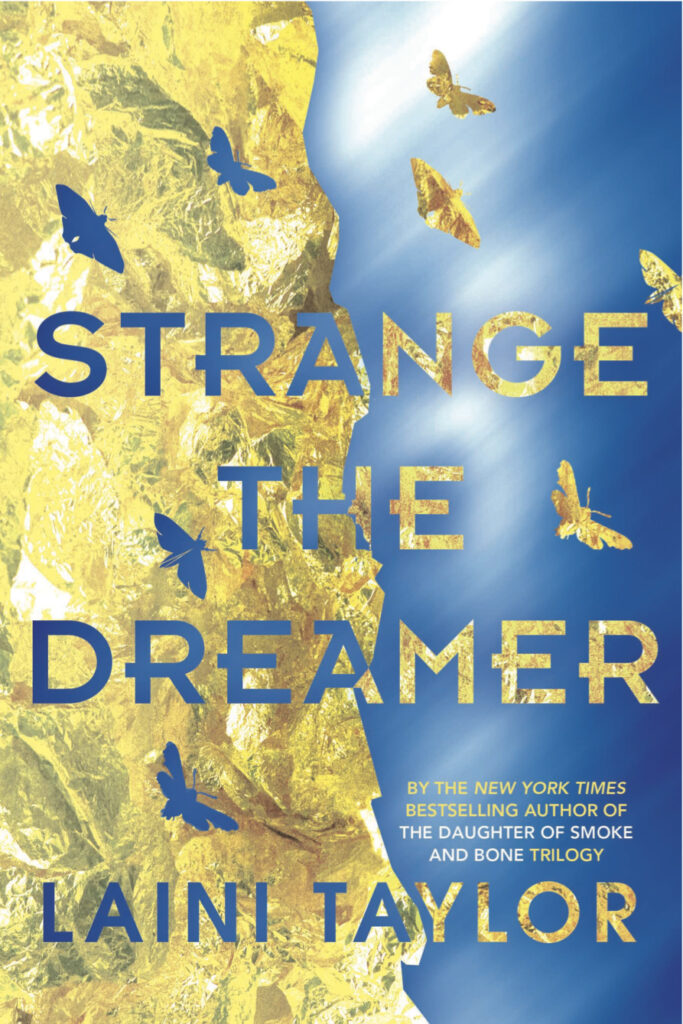 The dream chooses the dreamer, not the other way around–and Lazlo Strange, war orphan and junior librarian, has always feared that his dream chose poorly. Since he was just five years old, he's been obsessed with the mythic lost city of Weep, but it would take someone bolder than he to cross half the world in search of it. Then a stunning opportunity presents itself, in the form of a hero called the Godslayer and a band of legendary warriors, and he has to seize his chance or lose his dream forever.
What happened in Weep two hundred years ago to cut it off from the rest of the world? And who is the blue-skinned goddess who appears in Lazlo's dreams?
In this sweeping and breathtaking novel by National Book Award finalist Laini Taylor, author of the New York Times bestselling Daughter of Smoke & Bone trilogy, the shadow of the past is as real as the ghosts who haunt the citadel of murdered gods. Fall into a mythical world of dread and wonder, moths and nightmares, love and carnage.
The answers await in Weep.
DEATHLESS DIVIDE by Justina Ireland
This is the sequel to Dread Nation!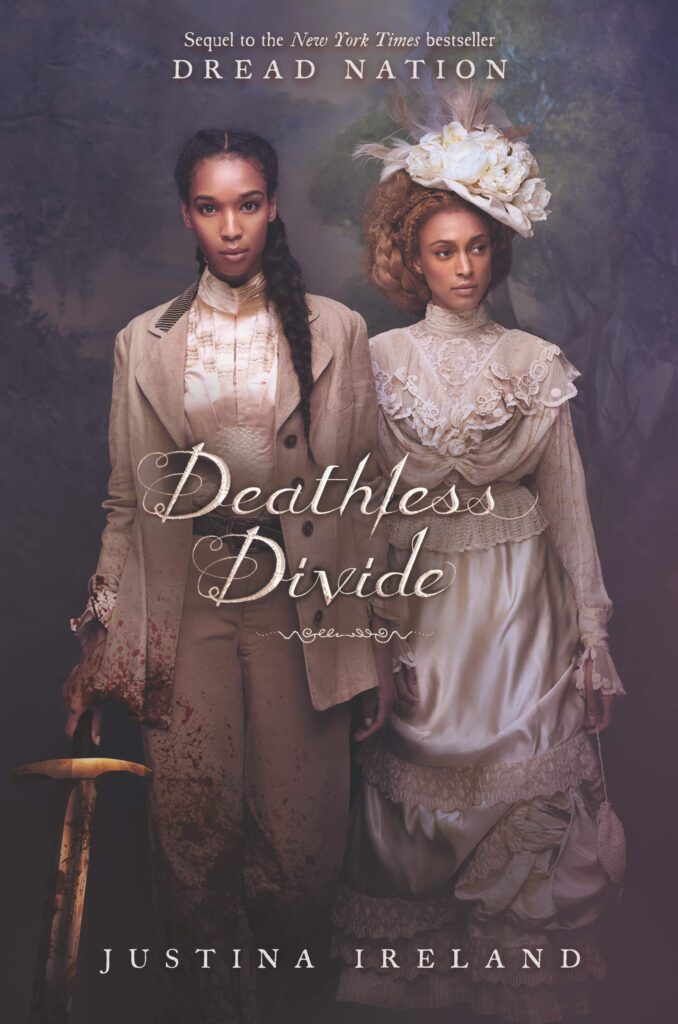 After the fall of Summerland, Jane McKeene hoped her life would get simpler: Get out of town, stay alive, and head west to California to find her mother.
But nothing is easy when you're a girl trained in putting down the restless dead, and a devastating loss on the road to a protected village called Nicodemus has Jane questioning everything she thought she knew about surviving in 1880s America.
What's more, this safe haven is not what it appears—as Jane discovers when she sees familiar faces from Summerland amid this new society. Caught between mysteries and lies, the undead, and her own inner demons, Jane soon finds herself on a dark path of blood and violence that threatens to consume her.
But she won't be in it alone.
Katherine Deveraux never expected to be allied with Jane McKeene. But after the hell she has endured, she knows friends are hard to come by—and that Jane needs her too, whether Jane wants to admit it or not.
Watching Jane's back, however, is more than she bargained for, and when they both reach a breaking point, it's up to Katherine to keep hope alive—even as she begins to fear that there is no happily-ever-after for girls like her.
THE BIRD AND THE BLADE by Megan Bannen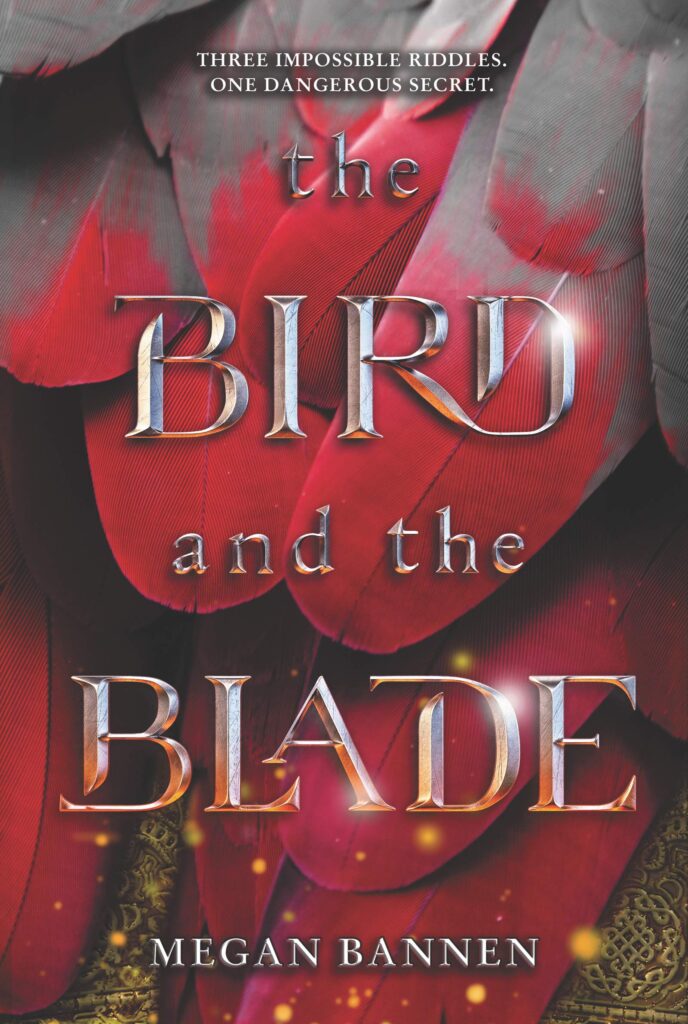 Enslaved in Kipchak Khanate, Jinghua has lost everything: her home, her family, her freedom . . . until the kingdom is conquered by enemy forces and she finds herself an unlikely conspirator in the escape of Prince Khalaf and his irascible father across the vast Mongol Empire.
On the run, with adversaries on all sides and an endless journey ahead, Jinghua hatches a scheme to use the Kipchaks' exile to return home, a plan that becomes increasingly fraught as her feelings for Khalaf evolve into an impossible love.
Jinghua's already dicey prospects take a downward turn when Khalaf seeks to restore his kingdom by forging a marriage alliance with Turandokht, the daughter of the Great Khan. As beautiful as she is cunning, Turandokht requires all potential suitors to solve three impossible riddles to win her hand—and if they fail, they die.
Jinghua has kept her own counsel well, but with Khalaf's kingdom—and his very life—on the line, she must reconcile the hard truth of her past with her love for a boy who has no idea what she's capable of . . . even if it means losing him to the girl who'd sooner take his life than his heart.
BOOK OF A THOUSAND DAYS by Shannon Hale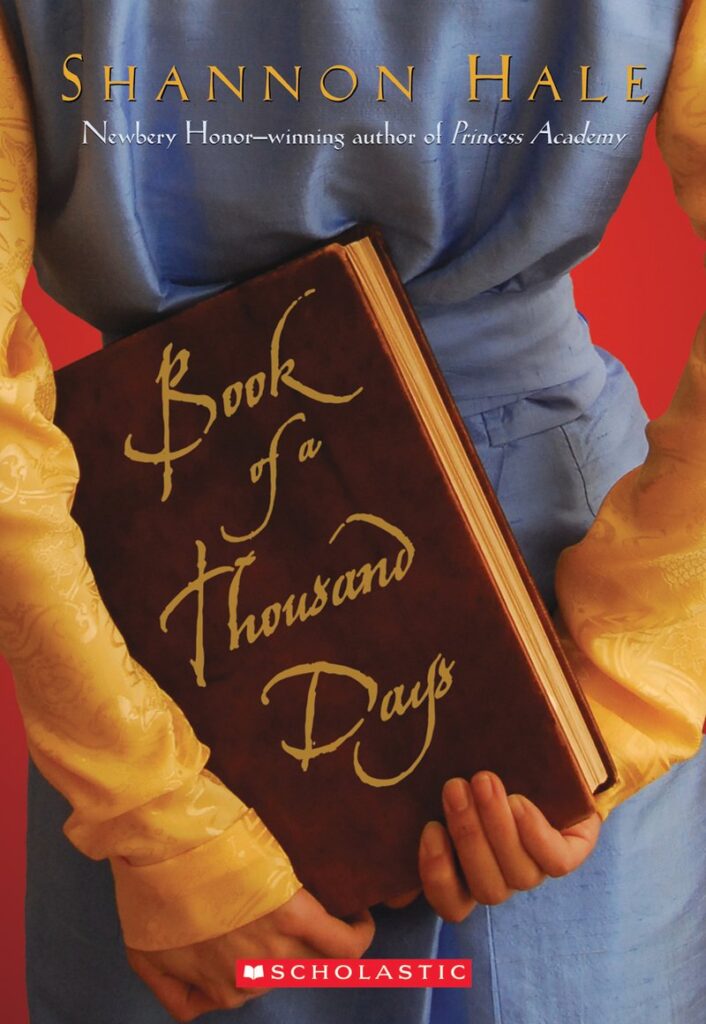 When Lady Saren refuses to marry a man she fears, she and her maid, Dashti, are locked in a tower with just a tiny flap open to the outside world. As food runs low and the weather changes from broiling hot to unbearably cold, it is all Dashti can do to make them comfortable in their dark prison.

Not long after their confinement begins, Saren's suitors arrive–one welcome, the other less so-and she orders Dashti to speak to them. Impersonating Lady Saren is a crime punishable by death, but Dashti will have to play the role many times if she is to save them both from the tower and the dangers outside. As she takes control of their desperate situation, Dashti begins to understand her own astonishing talents and believe that even a low-born maid can find true love.
ATTACHMENTS by Rainbow Rowell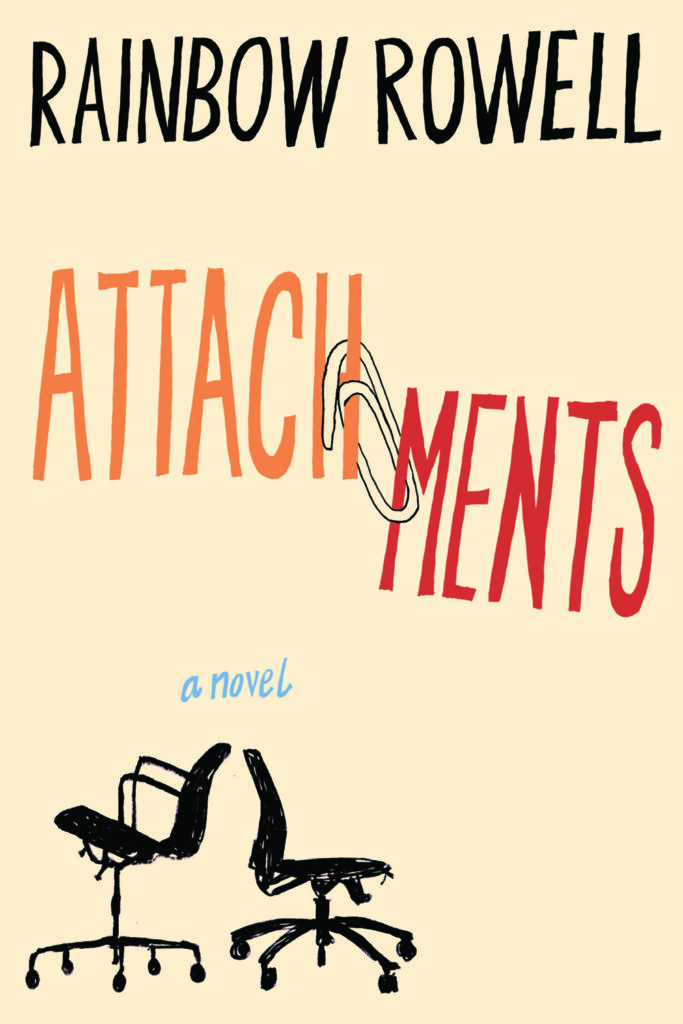 Beth and Jennifer know their company monitors their office email. But the women still spend all day sending each other messages, gossiping about their coworkers at the newspaper and baring their personal lives like an open book. Jennifer tells Beth everything she can't seem to tell her husband about her anxieties over starting a family. And Beth tells Jennifer everything, period.
When Lincoln applied to be an internet security officer, he hardly imagined he'd be sifting through other people's inboxes like some sort of electronic Peeping Tom. Lincoln is supposed to turn people in for misusing company email, but he can't quite bring himself to crack down on Beth and Jennifer. He can't help but be entertained – and captivated – by their stories.
But by the time Lincoln realizes he's falling for Beth, it's way too late for him to ever introduce himself. What would he say to her? "Hi, I'm the guy who reads your email, and also, I love you." After a series of close encounters and missed connections, Lincoln decides it's time to muster the courage to follow his heart…even if he can't see exactly where it's leading him.
THE SWORD OF SHANNARA by Terry Brooks
The first in a triliogy. The Elfstones of Shannara is next!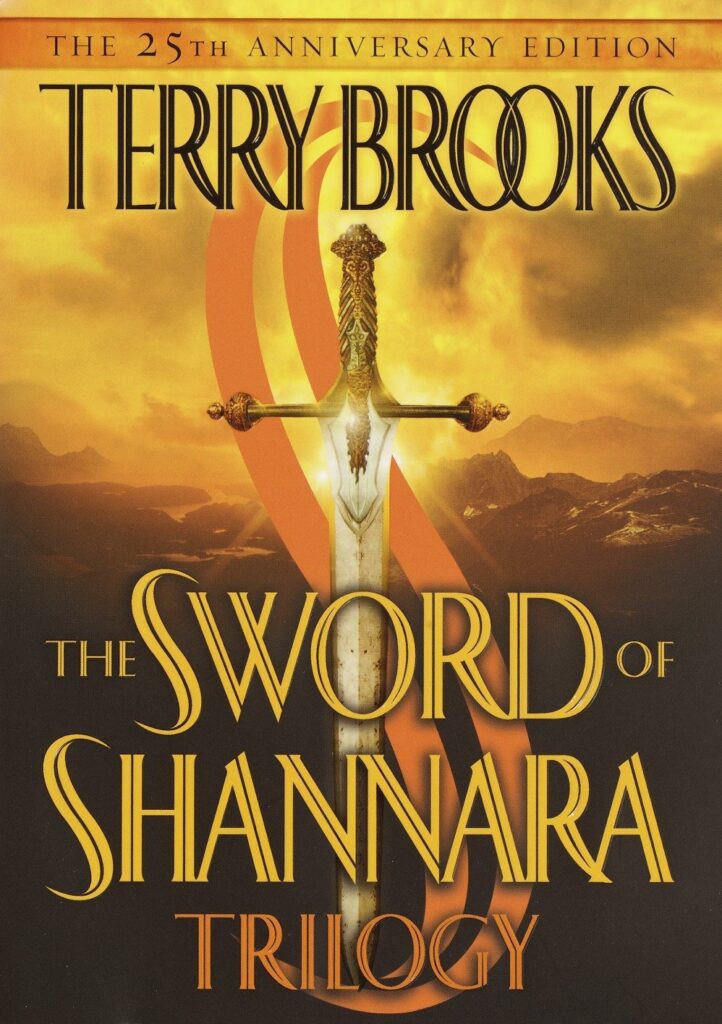 Long ago, the wars of the ancient Evil ruined the world. In peaceful Shady Vale, half-elfin Shea Ohmsford knows little of such troubles. But the supposedly dead Warlock Lord is plotting to destroy everything in his wake. The sole weapon against this Power of Darkness is the Sword of Shannara, which can be used only by a true heir of Shannara. On Shea, last of the bloodline, rests the hope of all the races.