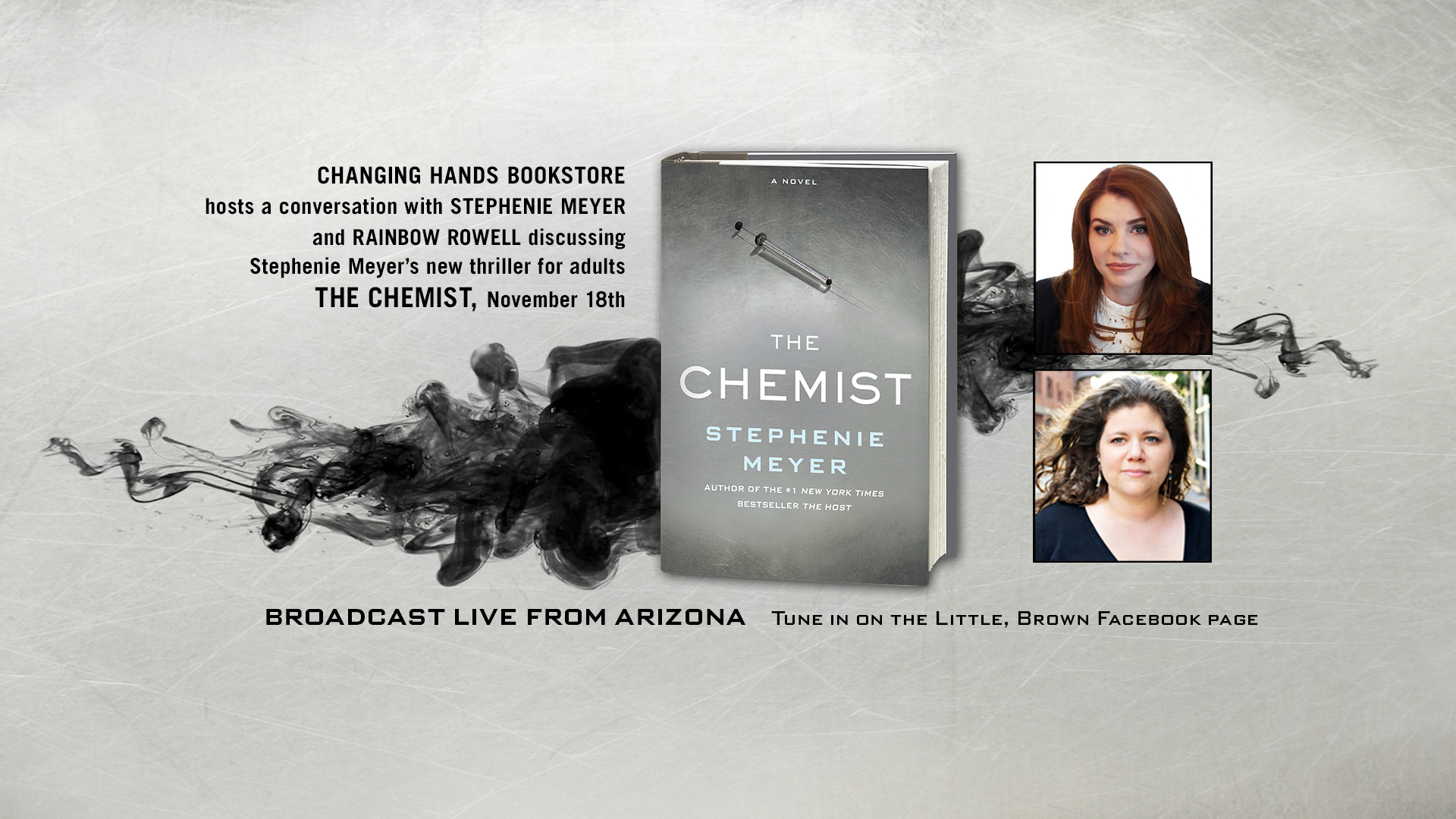 There are only 19 days until THE CHEMIST is released!
---
On November 18th at 6:30 pm MT/8:30 pm ET, join Stephenie LIVE at the Mesa Arts Center (Piper theater) at 1 E Main St, Mesa AZ 85201 as she chats with fellow author Rainbow Rowell about The Chemist and other book-related-topics!
The event will be hosted by Changing Hands Bookstore and will be streamed on Facebook LIVE for those of you who aren't able to make it to Mesa, and Stephenie will be answering questions from the audience online and in person.
Following the conversation with Rainbow, there will be a book signing.
Visit ChangingHands.com for all the details on the Event in Mesa