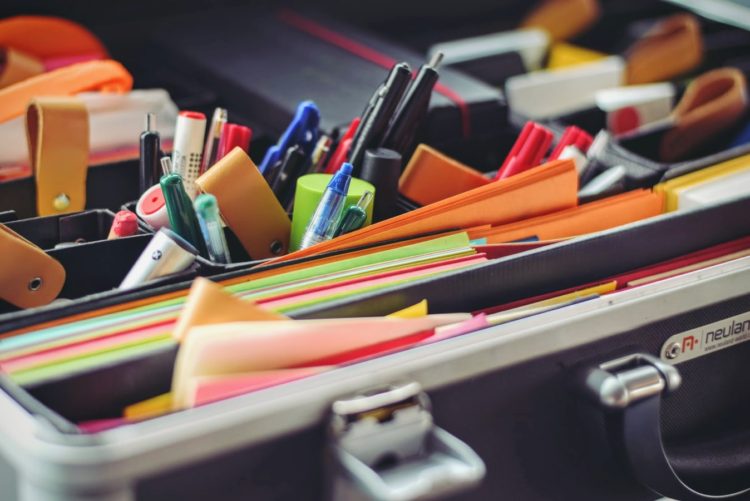 The summer is over. 
We're all sad about it. 
But there is a bright spot… school supply shopping!
Some would argue this is the most wonderful time of the year. Even if you are out of school, you still need brand new pens, Lisa Frank folders, and composition notebooks. Never mind the fact that you haven't needed a composition notebook for almost 20 years, the joy you get from buying school supplies is UNMATCHED. 
Well, until now. 
#ClearTheList is a new viral movement created by a Texas teacher in the hopes that this school year educators would not have to dip into their own pockets in order to supply their classrooms with everything they and their students need. 
1.
It is NOT COOL that teachers have to have lists in the first place. In our country, many public schools are massively underfunded. Here's a great article from teachers in New York detailing what inadequate funding in a public school looks… and feels like. 
2.
There's been an outpour of support for teachers who often spend their own money on school supplies.

One teacher in particular is encouraging people to donate using #ClearTheList to find teacher's Amazon wish lists or donate to a GoFundMe page to help these teachers cover costs. pic.twitter.com/c7jtdC0dBy

— 3rd Hour of TODAY (@3rdHourTODAY) August 9, 2019
Teachers are often left paying upwards of $1,000 out of their own pockets for classroom supplies. And that's a lot of money to come out of an already modest salary. Art teachers need crayons. Librarians need books. Every single teacher needs a solid back stock of tissues. 
3.
What IS COOL is that there is a campaign to help fix the problem. That art teacher who needs crayons, YOU CAN BUY THEM FOR HIM! The Librarian who needs copies of Anne of Green Gables and Little Women, YOU CAN FILL HER BOOKSHELVES! The only thing better than buying new books for yourself is surprising a deserving teacher and her classroom with them. 
4.
Amazon might be evil but shopping is fun! Communities all across the country are coming together to fill classrooms, and even schools that are usually sports rivals are putting their differences aside to clear their lists.   
This is what happens to a classroom when someone helps to #ClearTheList. I was blessed to have the help of @KristenBell — my classroom is now stocked and I have a classroom library of diverse literature! Please, help a list if you can! Check out @GivingClassroom to #clearthelists pic.twitter.com/cAhyLgKnPa

— Courtney 🍎 (@cbthmpso) August 4, 2019
5.
It's so easy to participate. You can search #ClearTheList on Twitter, or even better, take a look at the Master List right here!
Have you bought any supplies for a classroom yet?